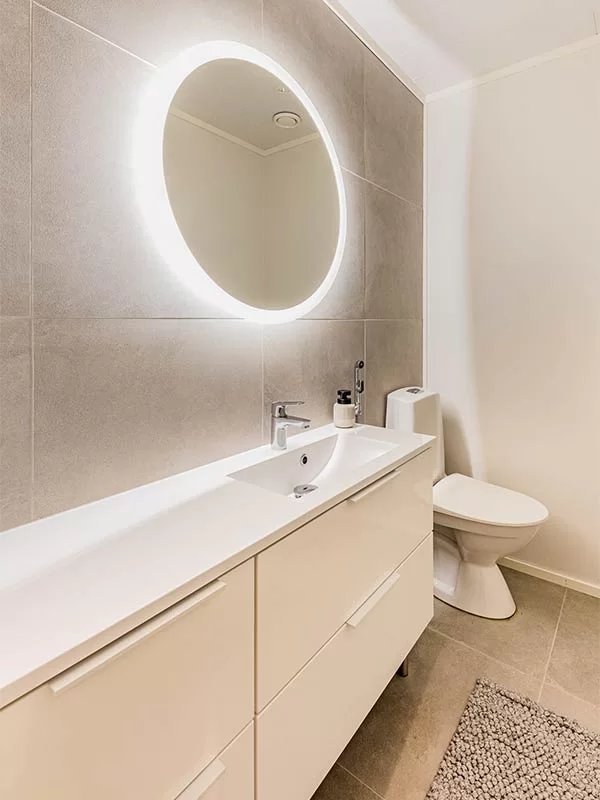 We Perform Bathroom and Sauna Renovations in the Kuusamo Area
We refurbish wet areas to be durable and offer comfortable living.
Bathroom and sauna renovations are among our most popular services. We offer renovations as a full-service contract, including electrical and plumbing work, final cleaning, and the procurement of furniture, tiles, benches, and everything else, if the customer desires.
We also possess the necessary expertise in tiling and waterproofing, which are essential for a high-quality wet area renovation.
Contact us if you want to renovate aging toilet facilities, a bathroom, or a sauna – or even all of them! With good lighting, smart storage solutions, and soft steam, these spaces are pleasant to use, from moments of relaxation amidst a busy day to boosting the value of your home.
We do renovations in Kuusamo, Ruka, and the surrounding areas. We offer all interior renovations if your site needs more. Learn more about apartment renovation.
Contact us ›