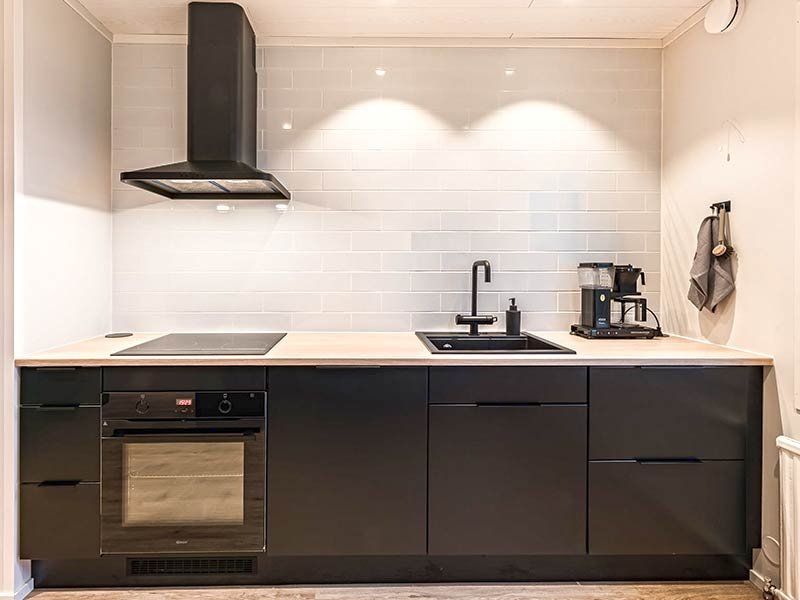 Comprehensive Kitchen Renovations in the Kuusamo Area
We create a new kitchen that suits your life.
A kitchen renovation is often a once-in-a-lifetime event, and since it can mean considerable costs, it should not be left to an inexperienced person. With us, your kitchen renovation is in good hands! We have a track record of several kitchen makeovers and satisfied residents.
We carry out renovations that suit your wishes and budget, whether it's a comprehensive overhaul including appliances, electrical, and plumbing work, or a smaller transformation. If you wish, we can procure the furniture and materials for you.
Kuusamo and Ruka, along with their surrounding areas, are within our service range – ask for a quote! Let's create a kitchen in your home that functions seamlessly, even in the midst of a busy life, whether you live in a small or large family household.
Need other renovations? We handle all possible interior renovations. Read more about apartment renovation.
Contact us ›